RENT UPLIGHTING
You can setup your own lights in minutes -- and save hundreds of dollars! Rent uplights for just $19/each.

How does it work? Order online, and we deliver everything to you.
Setup? Easy! Just place lights on the floor, up against wall.
The best part? Shipping is FREE both ways nationwide!
That's not all... We offer flexible payment options and extensive guarantees to ensure every rental is perfect!



HOW MANY UPLIGHTS DO YOU NEED?
Here's the secret: Place uplights 10 feet apart for a beautiful look, or 5 feet apart for a dramatic look. Use uplighting around an entire room, or to highlight specific areas like a head table wall, registration area, etc.
Want a quick estimate? Check out the uplighting cheat sheet below, or click HERE and we'll send you a customized quote for your venue!
Uplighting Quantity
Up to 75 Guests: 10 Uplights
76 - 150 Guests: 16 Uplights
151 - 225 Guests: 24 Uplights
226 - 300 Guests: 32 Uplights
300+ Guests: 40+ Uplights


EXAMPLE PHOTOS


12 blue uplights on drapery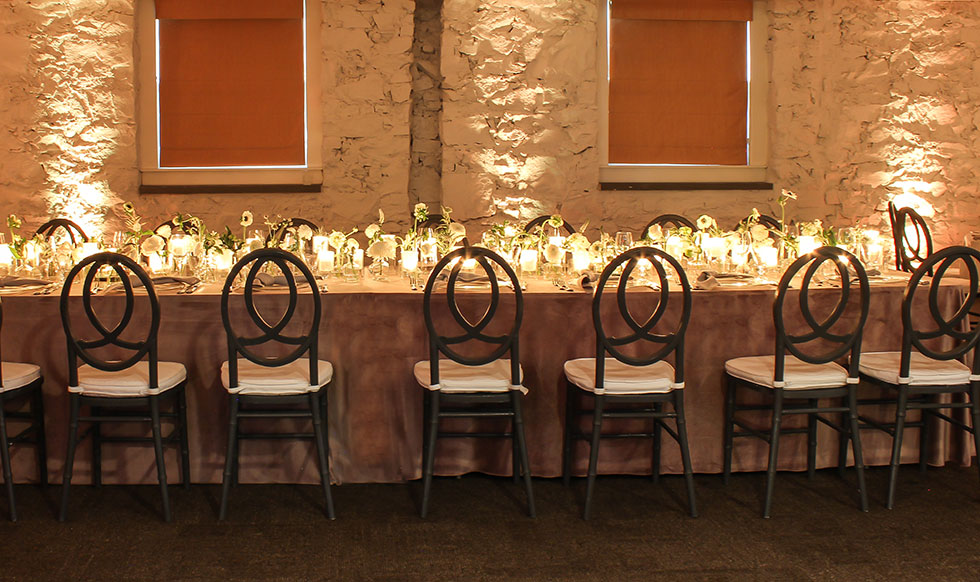 Soft peach uplights on columns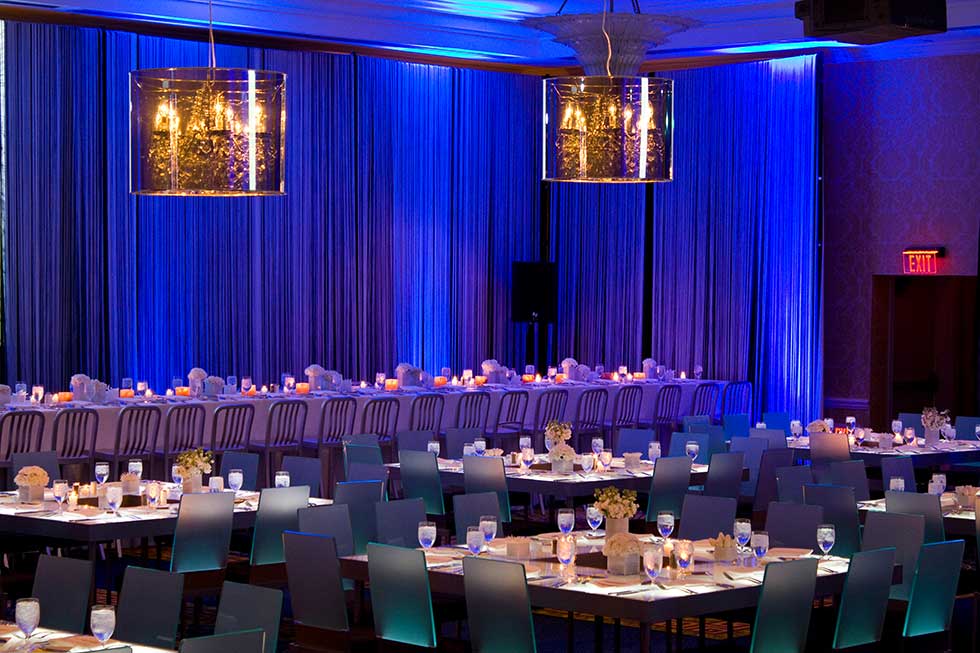 Dramatic purple uplighting on walls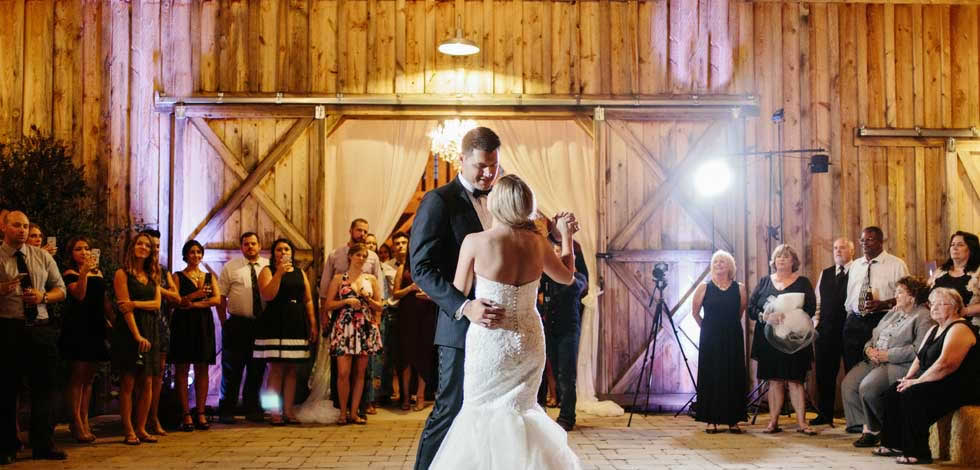 Lavender accent uplights on wooden barn



REVIEWS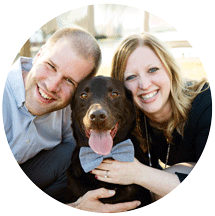 ★★★★★ 5.0 out of 5.0
Amazing experience! Setup was so easy. Everyone was raving about how the room looked with blue uplights!
Read 3,064 more reviews on WeddingWire


COMPLETE GUIDE TO UPLIGHTING
This is the complete guide to uplighting! Featuring tips and tricks about uplighting, technical details, how-to videos, inspiration photos, quantity calculators, uplighting advice, and budget-saving ideas, this guide has all the answers. Read on to learn everything you need to know about uplighting!

WHAT IS UPLIGHTING? Uplighting is a popular lighting effect used for special events. The effect is created by placing small lights on the floor and aiming them up. This creates a vertical beam of light -- hence the name "up lighting." Uplights are commonly used on walls, backdrops, pillars, tents, and trees. Uplighting is an effective way to change the look of a room and add ambiance for an event.
HOW MUCH IS UPLIGHTING?
Standard uplights are $19/each. Wireless uplights are $24/each. All prices include FREE shipping both ways. There are no other fees, and no order minimums. We also offer package deals!
STANDARD UPLIGHTS VS. WIRELESS UPLIGHTS:
We rent two types of uplights: standard and wireless. The main difference is that standard uplights use power cords, and wireless uplights have built-in batteries. The standard uplights have buttons on each light to set the colors, while the wireless uplights come with a remote control to program colors. Other than that, everything else is the same! Click HERE to read more about each type of uplighting.
HOW TO SETUP UPLIGHTING:
It's super easy to setup uplighting - no experience required! It takes less than 1 minute per light.

1. Choose any color with the push of a button.
2. Set lights on the floor, up against the wall.
3. Aim lights up towards the ceiling.

You're done! A beautiful glow of color will instantly appear on the wall. That's all it takes to setup DIY uplighting!
HOW TO RENT UPLIGHTING:
Wondering how to rent uplighting? It's easy! Just place your order online, and we deliver everything to your door. Afterwards, send everything back in the same box. Shipping is always FREE both ways nationwide. Click HERE to learn more about how it works to rent uplighting.
ALL ABOUT STANDARD UPLIGHTS:
Standard uplights come with 10 foot power cords. You can link all the lights together using a single outlet (up to 40 uplights per outlet). Not sure whether to rent standard or wireless uplights? We recommend using standard uplights if you need the lights to last longer than 8 hours. It's also a good way to save on budget, since the standard uplights are a lower rental cost for uplighting than wireless.
ALL ABOUT WIRELESS UPLIGHTS:
Wireless uplighting rentals come with a built-in battery that lasts 8-10 hours. We charge all wireless uplights prior to shipping, but also send along charging cables in case you need to recharge. To recharge the lights, simply plug them into an outlet. You can link all the lights together for charging with a single outlet. (NOTE: We recommend checking the battery level upon delivery -- sometimes the power buttons can get bumped and turn on during transit.). To check the battery level, power on the lights and look at the menu screen. There are red bars or dashes on the menu screen. ( - - - - ). All 4 bars = full charge. Two bars = 50% charge. No bars = no charge.

Debating whether you need wireless or standard uplighting? The wireless uplights are best if you don't have outlets. Battery uplights also a bit quicker to setup. Either way, both the standard and wireless uplights will create a beautiful effect!
UPLIGHT TECHNICAL DETAILS:
We rent professional-grade LED uplights. Our standard uplights are the Chauvet SlimPar56, and the wireless uplights are Chauvet EZPar56. Each light can shine about two stories high. The uplights measure 3" thick and 6" in diameter.
WHERE TO USE UPLIGHTS?
There are so many ways to use uplighting! The most common way to use uplights is to illuminate the walls of a venue. You can also use them on walls, pillars, columns, tents, backdrops, trees -- just about any surface! Use uplights around an entire room to transform the space completely, or use just a few uplights to highlight a specific area. For example, you can put uplights behind a registration area, podium, head table, or cake table. Add uplights to posters or signs to make them stand out. Use uplighting on a backdrop to make it pop. Create a table glow effect by putting uplights under table linens (works with white or light colored linens). The possibilities are endless!
UPLIGHTING COLORS:
Up lights can be set to almost any shade of any color. Click HERE to see the color chart. For standard uplights, program colors using buttons on each light. For wireless uplights, program colors using remote control provided. Setting the colors is super easy and just takes a few seconds. You can program the colors ahead of time -- when you turn the lights back on for your event, they will automatically default to the last color that was programmed. Otherwise, we can preset the colors on the lights for you. Click HERE to add preset color service to your order.
HOW TO DECIDE WHICH COLOR TO USE FOR UPLIGHTING?
It can be tough to choose which color to use for uplighting, especially since there are literally thousands of color possibilities! So you might be wondering, how do I pick a color? It really just comes down to your personal style and the look that you want to acheive for your wedding or event. Here are a few tips to help you choose the best color for uplighting.
· Matching Colors: One approach is to come up with a theme or color palette for your event. Use one of those colors for uplighting. Since uplighting can be adjusted to just about any shade of any color, you can easily color match! Or match the uplighting to the colors you are using for table linens, bridesmaid dresses, centerpieces, etc. For corporate events, think about your logo colors or team colors. Set the uplights to one of these colors to tie in with the event and add a perfect finishing touch for the room.
· Complementary Colors: Another approach to color is to set the uplighting to a completely different color than what you are using for the event. With this approach, uplighting is used as an accent, to complement the other colors for the event. For example, if your event color is navy blue, a good accent color for uplighting is gold or amber. Shades of white and ivory are great neutral accent colors to pair with any event color palette. Click HERE to check out a color combination generator for more ideas on colors to pair!
· Light or Dark Shades of Colors: No matter which approach to color that you use, you should also think about whether to use a light or dark shade of your color. Light shades create a soft look. Darker shades create a more dramatic look. For example, light purple uplighting looks elegant and subtle. It enhances the overall look of the room without drawing much attention to the lighting itself. Dark purple uplighting looks very bold and makes the lighting more of a focal point. Check out the example photos HERE to compare. Think about the overall look and ambiance that you want to achieve for your wedding or event, and then choose a light or dark shade accordingly.
HOW-TO VIDEOS:
Check out our tutorial videos to learn how to setup uplights yourself! You won't believe how quick and easy this is for anyone to do!
· VIDEO:  Up Lighting Setup in Venue
UPLIGHTING INSPIRATION PHOTOS:
Looking for uplight inspiration photos and ideas? Check out these resources to get inspired!
· Our Gallery: Photos submitted from clients using Rent My Wedding uplights for their wedding or event ➜
· Our Magazine: Check out our nationwide wedding magazine for uplighting photos and more advice ➜
· Pinterest: Our Pinterest page features thousands of photos organized in albums to help you find your favorite uplighting style. Albums include uplighting by color, uplighting by theme, and more! ➜
· Instagram: Our Instagram page features our favorite wedding inspiration submitted from our clients and event professionals ➜

UPLIGHT QUANTITY CALCULATOR:
Wondering how many uplights you need for your event? The general rule of thumb is to place lights 10 feet apart around a room. Check out this CALCULATOR to get a quick estimate, or click HERE to get a customized quote! Do you have a floor plan for your venue? Email it to us and we'll mark up your floor plan to show you exactly where to place each uplight! You can also speak to a lighting expert by phone at 1-800-465-8020.
UPLIGHTING ADVICE:
It may seem like a daunting task to plan and setup event lighting. But guess what? We're here to make it easy! We can help you come up with a lighting design, estimate the quantity of uplights needed, and more! Our lighting experts are ready to help you plan an amazing event! Call us at 1-800-465-8020.
BUDGET TIPS FOR UPLIGHTING:
Looking for ways to save money on event lighting? Do-it-yourself uplighting is a great way to save on budget! Even just a few uplights will add a "wow" effect to any venue. Our clients are always telling us that uplighting rentals provided the most bang-for-their-buck for wedding decor.
ADVANCED PROGRAMMING FOR UPLIGHTS:
Uplights can be used to create many different types of effects. The most common use for uplighting is to set them to a single color. Uplights can also be programmed to color changing modes, such as fast strobing, slow pulsing, or anything in between! You can control the speed of the color changing, or set the lights to change colors to the beat of music. These color change modes are a great way to add energy to a dance floor!
UPLIGHTING RESOURCES:
Here are quick links to learn more about uplighting:

· FAQ: All About Wedding Lighting ➜
· INSTRUCTIONS: DIY Up Lighting Setup ➜  

FAQ FOR RENTING UPLIGHTING ONLINE:
Want to learn more about renting uplighting online? Click HERE to check out our FAQ page with all the details!
COMMON QUESTIONS ABOUT UPLIGHTING:
We've worked with thousands of clients across the U.S. over the past 7+ years. Read below for some of the most common questions about uplighting (and answers, too!).

· Do I need a professional for uplighting? No, you don't need a professional to setup your uplighting. Our lights are designed for easy DIY setup - no experience required!
· Why is uplighting so expensive everywhere else? Good question! We have no idea why uplighting is so expensive everywhere else! But we DO know that you don't have to spend a fortune to get an amazing look with uplighting. We rent the same uplights used by the professionals. Get the look for less by taking 15 minutes to setup the lights yourself!
· This seems too good to be true: We hear this a lot! Many clients have never used any type of event lighting before, and they worry whether it really is so simple to setup. Could it really be this easy? YES! We guarantee that ANYONE can setup our uplights - no experience required! And don't just take our word for it. Check out our REVIEWS and watch our how-to VIDEOS! You'll see just how easy it is to setup your own uplighting. And, we also have a 24/7 helpline so we're always just a phone call away in case any questions do come up during your setup.

· How to get cheap uplighting:If you're searching for "cheap uplighting" or "show me uplighting," then you're in the right place! RENT MY WEDDING helps you get the look for less with cheap uplight rentals. The rental cost is just $19/uplight + free shipping both ways.

· Find local uplighting: Wondering where to get uplighting locally? We deliver everything directly to your door! Look no further if you're wondering "where to get uplighting near me" -- our online rental process makes uplighting easy and convenient!

· How to plan a dream wedding on a budget: What's the number one secret to planning a dream wedding on a budget? Light it up! Uplighting will instantly transform a room and look like a million dollar wedding. Our clients consistently tell us that uplighting provided the most bang for their buck. What does uplighting look like for a wedding or event? Check out more uplighting example photos submitted by clients using our DIY uplighting rentals!
We hope you enjoyed reading our Complete Guide to Uplighting! Our goal is to provide resources for anyone looking to use uplighting, whether you are a bride, groom, parent, teacher, student, event planner, DJ, corporate event planner, wedding planner, or just someone planning an awesome party! If you have any other questions about uplighting, contact us at 1-800-465-8020. Otherwise, if you are ready to get started, click the button below to rent uplighting!