CANOPY AND CHUPPAH
Rent a beautiful wedding canopy! Kit comes with everything you need - frame and drapes.

How does it work? Order online. We deliver the canopy to your door.
Setup? Easy! Pop up 4 tripods, attach 4 bars, then add drapes!
The best part? Shipping is FREE both ways nationwide!
That's not all... We offer flexible payment options and extensive guarantees to ensure every rental is perfect!



MORE DETAILS
A wedding canopy or chuppah is a beautiful decoration. Canopies and chuppahs can be used for the wedding ceremony to exchange vows, or as a unique sweetheart table backdrop. This rental canopy is designed for indoor use. (Some clients have used the canopy outdoors, but only if not windy). The canopy is adjustable from 6ft to 12ft wide on each side. Height is adjustable up to 10 feet tall. We include enough drapes to create 4 walls on the canopy. You can choose to leave the drapes hanging straight down, or pull them to the sides to create openings. We include velcro ties so that you can tie off the drapes on the frame if desired. You're welcome to customize the canopy by adding your own flowers or garlands!

How To Setup:
1. Pop up 4 tripods.
2. Add 4 crossbars.
3. Add drapes.
4.Raise tripods to desired height.

You're done!


EXAMPLE PHOTOS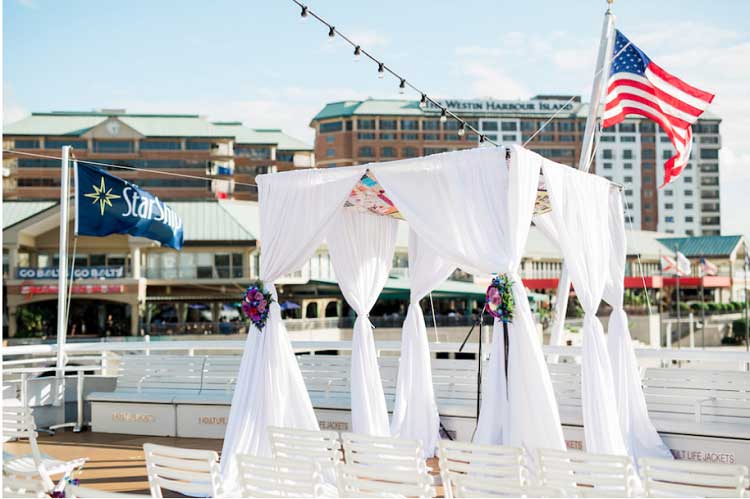 Canopies look beautiful for outdoor wedding ceremonies.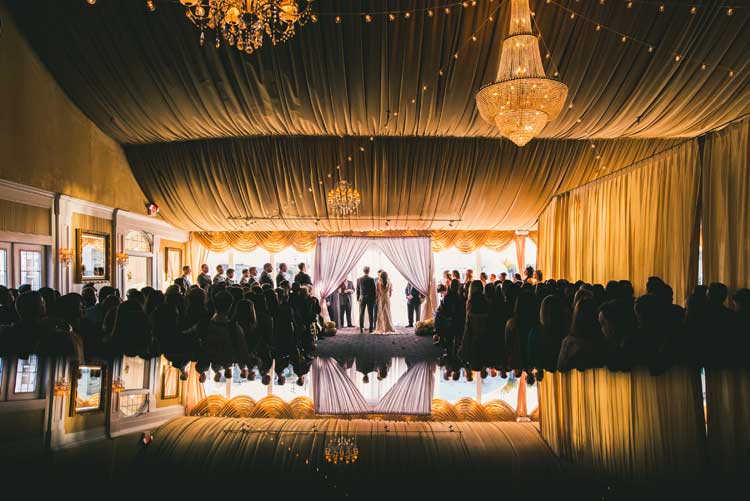 Chuppahs add elegance for any wedding venue.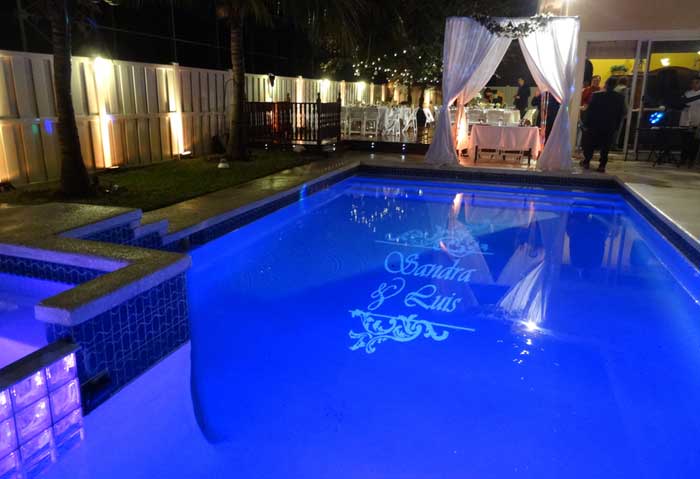 Planning a backyard wedding? Use a canopy for the ceremony!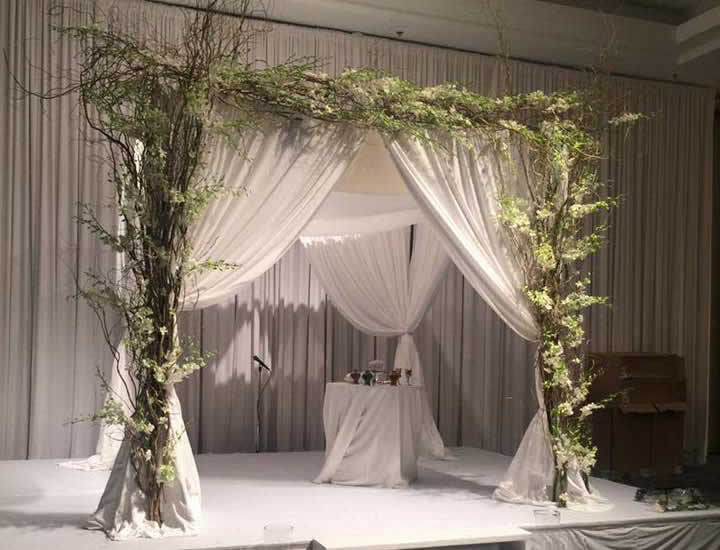 Canopies can be styled and customized with branches or florals!



REVIEWS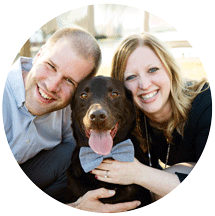 ★★★★★ 5.0 out of 5.0
The canopy looked really amazing for our sweetheart table. Definitely recommend renting this!
Read 3,064 more reviews on WeddingWire


COMPLETE GUIDE TO CANOPIES AND CHUPPAHS
This is the complete guide to canopies and chuppahs! We've been in the industry for nearly a decade, and here's what we've found is most important to know about this type of wedding decor. Continue reading to learn everything you need to know about canopy rentals and chuppah rentals!

WHAT IS A CANOPY A canopy is a frame structure with linens or other materials used for decoration. This is also called a chuppah for Jewish weddings. A canopy is used to decorate a wedding, such as using it for the wedding ceremony for exchanging vows, or for the wedding reception to add a focal point near the sweetheart table or cake table.
WHAT'S INCLUDED? Our canopy kit comes with everything you need! Price includes the frame, drapes, and free shipping both ways. Click HERE to rent now!
SIZE OF CANOPY
We rent an adjustable canopy. It can be raised up to 10 feet tall, and up to 12 feet wide on each side. You can adjust this down to smaller sizes if desired.
HOW TO SETUP A CANOPY:
It is so easy to setup a canopy - no experience required! It takes about 15 minutes.

1. Setup 4 tripods.
2. Add 4 crossbars.
3. Slide on drapes.

You're done! The best part is that everything folds up to fit within 2 boxes. You can easily transport it in the backseat of any vehicle!
WHAT IF I HAVE MY OWN DRAPES?
If you have your own drapes, you can also rent just the frame!
WHAT IF I HAVE MY OWN FRAME BUT NOT DRAPES?
If you don't need the frame, you can also rent just the drapes.
WHERE TO USE CANOPIES?
There are so many ways to use canopies for weddings and events! For weddings it can be used as an altar for the wedding ceremony, a backdrop for the sweetheart table or cake table, or even a unique drink station! For events, you can use the canopy to create a lounge area or registration booth or tradeshow booth!
CANOPY COLORS:
The standard canopy comes with white drapes. You can also order all different colors of drapes. Use a single color, or mix-and-match!

We hope you enjoyed reading our Complete Guide to Canopies!