PHOTO BOOTH RENTAL
Save money with a do-it-yourself photo booth! Rent the complete kit for $299 + free shipping. Add a printer for $149.

How does it work? Order online, and we deliver the photo booth to you.
Setup? Easy! Just attach the monitor to stand. Easy touchscreen prompts guests to take photos.
The best part? Shipping is FREE both ways nationwide!
That's not all... We offer flexible payments and extensive guarantees to ensure every rental is perfect!



WHAT DOES THIS INCLUDE?
We've got you covered! The photo booth kit comes with everything you need! There are also optional add-ons to customize your photo booth.
$299 PACKAGE INCLUDES:
✔ Photo Booth
✔ 15 Props (Mustaches, lips, etc.)
✔ Unlimited Digital Photos
✔ Live Sharing on Email / Text / Social Media
✔ Online Gallery with All Photos
✔ 5-Day Rental
✔ FREE Shipping

OPTIONAL Add-Ons:
✔ Printer Kit (200 Color Photo Strips): $149
✔ Custom Design / Logo on Photo Strips: $10
✔ 8x12 Backdrop: $99
✔ Inflatable Booth with Lights: $199
✔ Linen Booth: $249
✔ FREE Shipping


EXAMPLE PHOTOS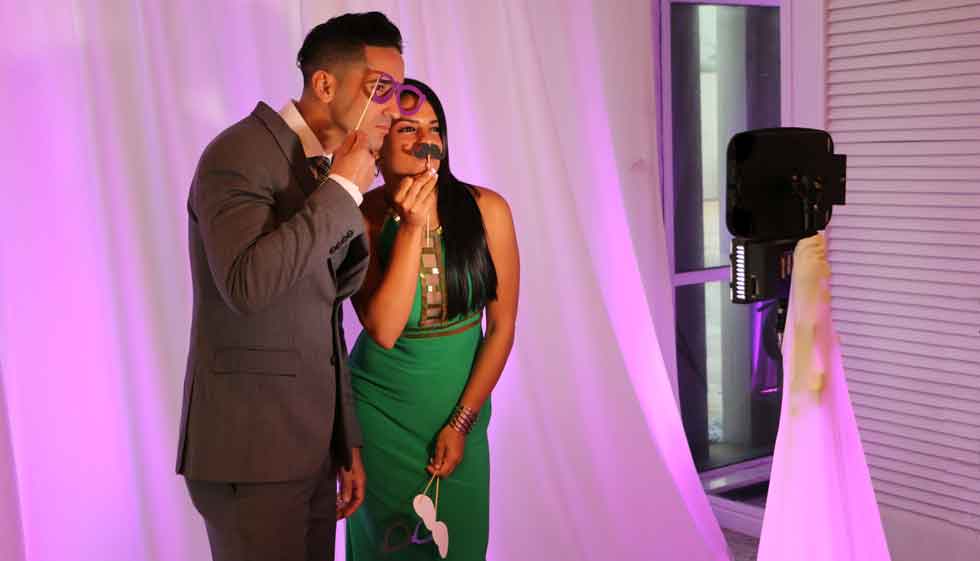 Photo Booth with Linen Backdrop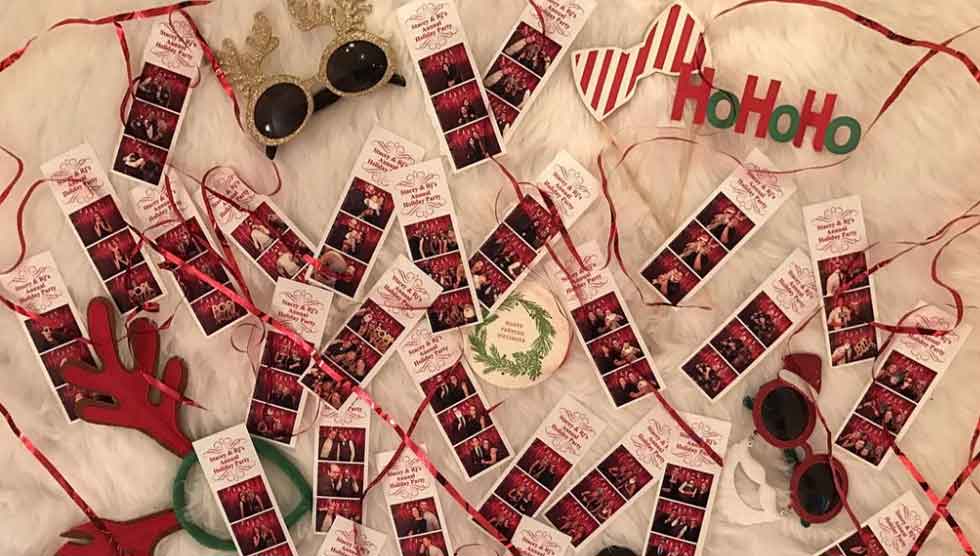 Photo Strips with Printer Package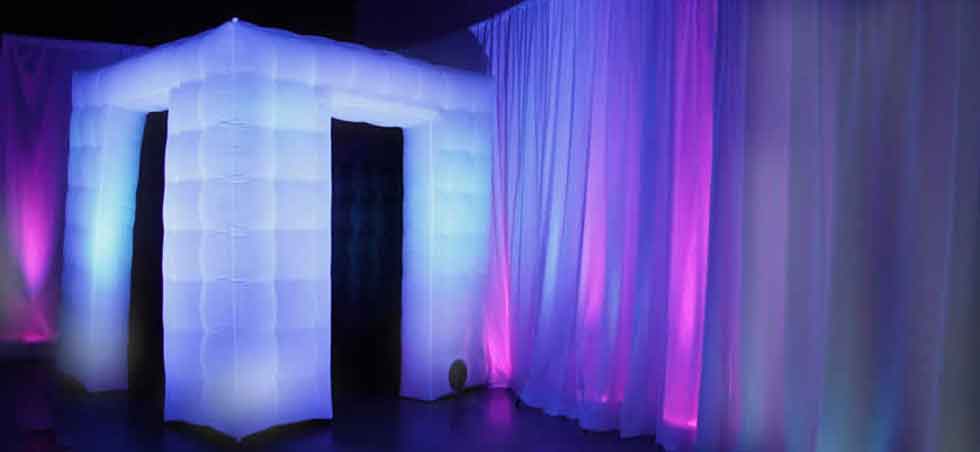 Inflatable Photo Booth Enclosure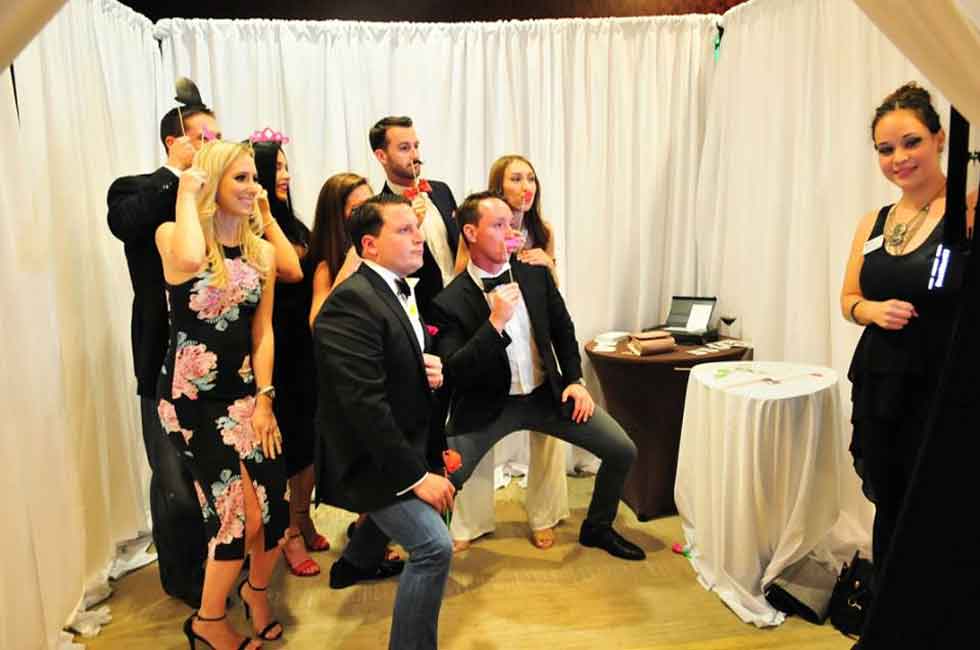 Photo Booth with Canopy Enclosure



REVIEWS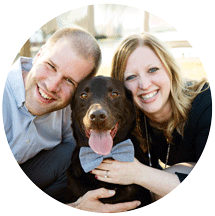 ★★★★★ 5.0 out of 5.0
The photo booth was a hit at our wedding! It took literally 2 minutes to setup. Highly recommended!
Read 3,064 more reviews on WeddingWire


COMPLETE GUIDE TO PHOTO BOOTHS
This is the complete guide to photo booths! Whether you're a first-time renter or an event professional, this guide includes everything you need to know about renting a photo booth.

HOW MUCH IS A PHOTO BOOTH?
The photo booth kit is $299, which includes the photo booth, 15 props, unlimited digital photos, live sharing via text, email, and social media, as well as a 5-day rental and free shipping both ways. Add a printer for $149, which prints 200 full color photo strips.
HOW TO SETUP A PHOTO BOOTH
Setting up a photo booth is easy - no experience required! It takes about 10 minutes to setup your photobooth.

1. Setup tripod stand.
2. Attach Monitor.
You're done!

Simply press the "Start" button to begin. The screen will prompt guests to take their photos. No attendant required!
WHAT DOES THE PHOTO BOOTH LOOK LIKE?
Here's a picture of our photo booth system: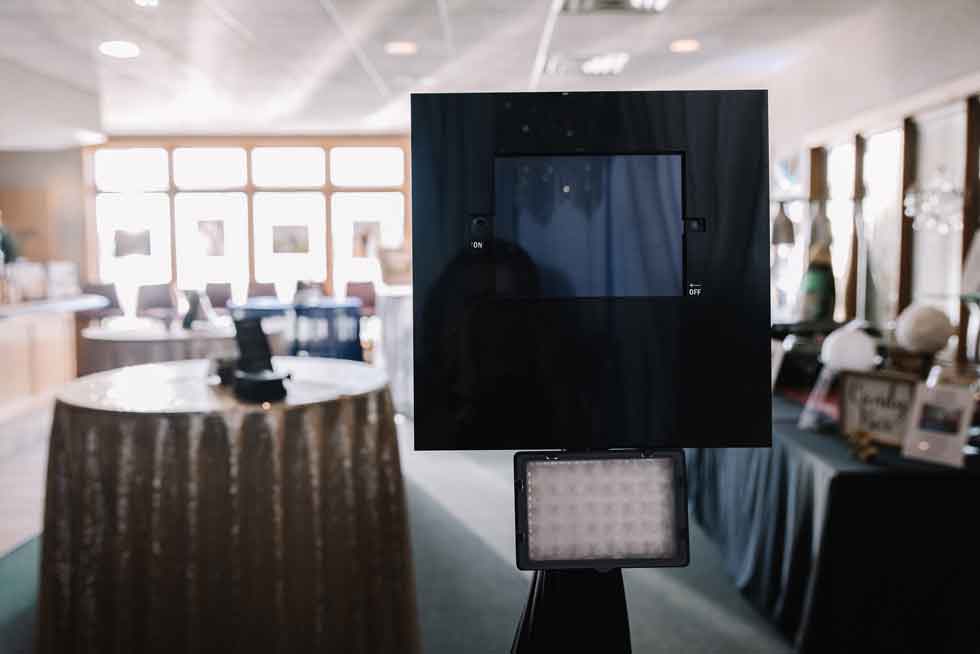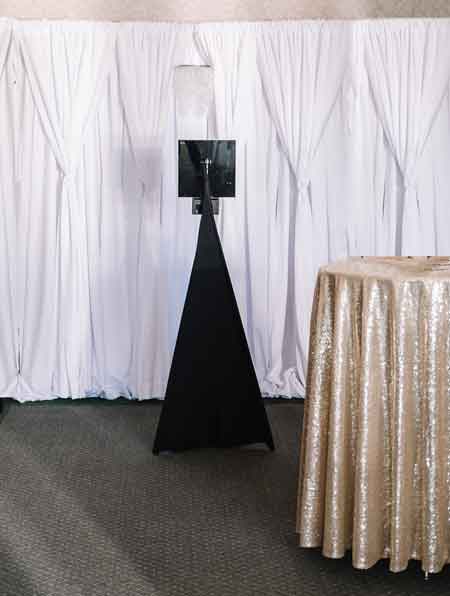 HOW IS THE PHOTO BOOTH SHIPPED?
The photo booth arrives in 2 small packages, making it super easy to transport!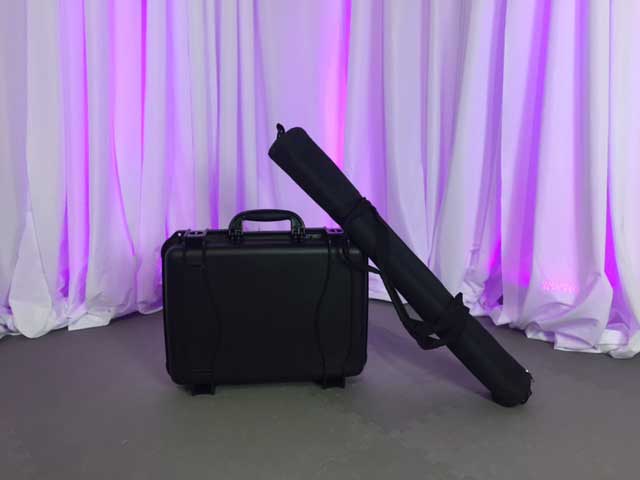 HOW DO GUESTS USE THE PHOTO BOOTH?
Using the photo booth is simple! No attendant is necessary. Just tap the screen to start, and follow the prompts to take a photo. Check out the screenshots below to see exactly what you'll do when using the photo booth.
Step 1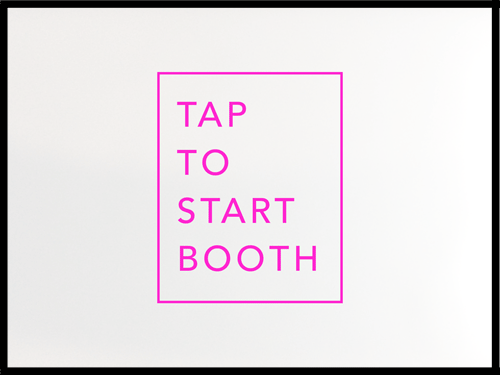 Step 2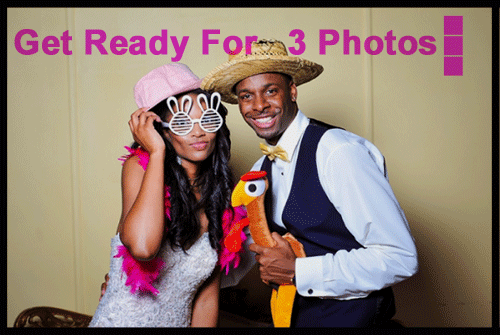 Step 3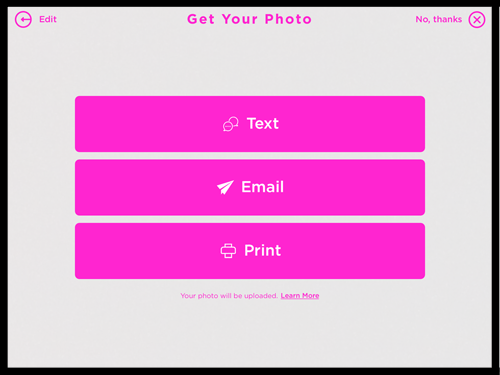 TYPES OF PHOTO BOOTHS: STANDARD VS ANIMATED BOOTH
We rent two types of photo booths: Standard and Animated. The Standard Booth creates a traditional photo strip with 3 images. The Animated Booth creates a moving digital image, called a GIF. The animated image is like a quick video or a "Boomerang" effect from Instagram. The Standard Booth can create both digital and printed photo strips, while the Animated Booth creates digital images only.

Traditional Photo Booth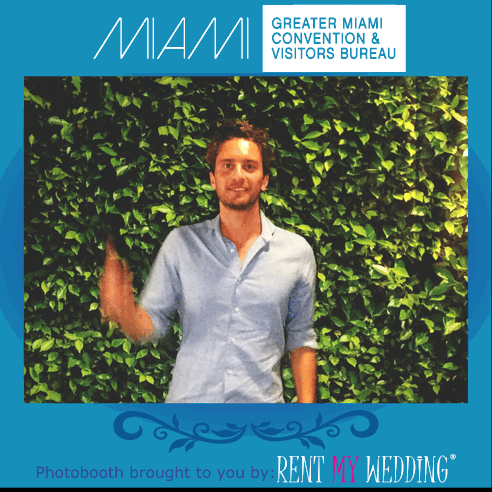 Animated Photo Booth
HOW TO RENT PHOTO BOOTHS:
Do you want to know how to rent a photo booth? Just place your order online, and we deliver it to your door. Afterwards, send the photo booth back in the same box. The photo booth arrives in a plastic briefcase (monitor) and a small cardboard box (tripod). Shipping is always FREE both ways nationwide. Click HERE to learn more about how it works to rent a photo booth.
PHOTO BOOTH TECHNICAL DETAILS:
We've developed our own propriety photo booth system. This unique new photo booth product is brought to you by RENT MY WEDDING, the nation's largest online event rental company.
CAN I ADD MY LOGO OR MONOGRAM TO THE PHOTO STRIP? 
Absolutely! We have two options for adding your logo/monogram to the photo. The Standard Design option allows you to customize one of our templates. The Premium Design option allows you to submit your own custom logo, or work with our graphic designers to create custom artwork. Add these design options at checkout. Check out the design catalog below!
HOW MANY PHOTOS ARE ON THE PHOTO STRIP? 
The photo booth will print 3 photos per photo strip by default. If you'd like to customize the number of photos or layout, just give us a call before your rental, and we'll be happy to customize the booth for you.
WHAT SIZE IS THE PHOTO STRIP?
The photo strip is 2" wide by 4" long. The photo booth will print two photo strips at a time.
HOW DO I GET THE DIGITAL PHOTO GALLERY?
You will receive a link to your complete photo gallery with all images taken at the event. This link is emailed to the renter after the event. You can save, download, and print the images from this gallery.
HOW DO MY GUESTS GET DIGITAL PHOTOS?
Guests can choose to receive their photo by email or text. The email and text messages are sent instantly using built-in data on the photo booth (no wifi needed). When your guests receive the email or text, it will have social media buttons to instantly share the photo on Instagram, Facebook, or Twitter.
HOW TO SHARE PHOTOS ON SOCIAL MEDIA?
When guests receive their image via text or email, there are buttons to instantly share the image on social media, including Instagram, Facebook, and Twitter. If you setup custom hashtags, the hashtags will automatically appear on all social media posts.
HOW IS THE PHOTO BOOTH POWERED?
The photo booth comes with a power cord that plugs into a standard outlet. You can also charge the photo booth using this power cord, and run the photo booth on battery power for up to 6 hours.
DO I NEED WIFI?
You do NOT need wifi or any special internet connection to use the photo booth. Our photo booth has built-in 4G data which is used to send photos to guests instantly. Simply turn on the photo booth, and it's ready to go!
HOW DOES THE PRINTER WORK?
The optional printer is super easy to use! Just plug it in and place it near the photo booth. The printer has a wireless connection to the photo booth. We pair the printer with the photo booth prior to shipping, so you don't have to worry about a thing! Simply plug in the printer and it's ready to go!

WHAT ARE THE EXPERTS SAYING ABOUT PHOTO BOOTH RENTALS?
According to Martha Stewart HERE, photo booth rentals are definitely worth the splurge! Wondering if it's really easy enough to setup on your own? Check out this tutorial HERE on how to setup a DIY photo booth.
PHOTO BOOTH INSPIRATION PHOTOS:
Looking for photo booth inspiration photos and ideas? Check out these resources to get inspired!
· Our Gallery: Photos submitted from clients using the RENT MY WEDDING photo booth for their wedding or event ➜
· Our Magazine: Check out our nationwide wedding magazine for event advice ➜
· Pinterest: Our Pinterest page features thousands of photos to get inspired! ➜
· Instagram: Our photo booth Instagram page features our favorite photo booth inspiration submitted from our clients and event professionals ➜

PHOTO STRIP QUANTITY CALCULATOR:
The standard printer kit can print 200 full color photo strips. You can add more photo strips for $0.30/each. If you do want to add extra photo strips, just call us at 1-800-465-8020.
Wondering how many photo strips to order? We find that 200 photo strips will last for about 3 - 4 hours. This is based upon how long each guest typically spends at the photo booth - including choosing props, posing, and reviewing their photos. Also keep in mind that some guests will opt for digital photos instead of printing. For this reason, the 200 photo strip package typically works perfectly for an average size party or wedding reception.
Note that if you are ordering more than 200 photo strips, someone will need to change the printer ink after every 200 photo strips.  (We provide the instructions and supplies. It takes less than 1 minute to change the ink). 
WHAT IS A PHOTO BOOTH? A photo booth is a popular device used for special events to capture photos. The photo booth is a freestanding kiosk that contains a monitor and built-in camera. When guests press a button on the monitor, the machine takes a photo. The digital photo is then sent to the guest by email or text message. Some photo booths also have a printer, in which case the guest receives a printed photo, which is called a "photo strip." Traditionally, a photo strip features 3 small photos with different poses. Photo booths are an effective way to document special moments at an event and add entertainment value for guests.
BUDGET TIPS FOR PHOTO BOOTHS:
Is a photo booth out of your budget? We're here with a solution! Our DIY photo booth helps you save money by setting up your own photo booth. Rent for just $299 including a 5-day rental.
CORPORATE BRANDING FOR PHOTO BOOTHS:
Interested in using a photo booth for your corporate event? We have many customizations available! Options include:
✔ Logo on Photo Strips
✔ Custom Photo Backgrounds
✔ Custom Hash Tags for Social Media Shares
✔ Custom Text on Email Shares
✔ Lead Generation - Receive Attendees' Email Addresses

To customize your photo booth, call us at 1-800-465-8020. Here's an example of a photo strip that we customized for our corporate photo booth client, Captain Morgan.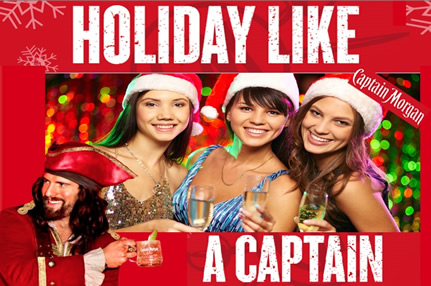 PHOTO BOOTH RESOURCES:
Check out our how-to tutorial videos to learn how to setup a do-it-yourself photo booth! You won't believe how quick and easy this is for anyone to do! There's also a link to our setup instructions.
· VIDEO:  Photo Booth Setup
· INSTRUCTIONS: Photo BoothSetup ➜  

FAQ FOR RENTING PHOTO BOOTHS ONLINE:
Want to learn more about renting a photo booth online? Click HERE to check out our FAQ page with all the details!
COMMON QUESTIONS ABOUT PHOTO BOOTHS:
We've worked with thousands of clients across the U.S. over the past 7+ years. Read below for some of the most common questions about photo booths.

· Do I need a professional for a photo booth? No, you don't need a professional to setup our photo booth. The system is designed for easy, do-it-yourself setup. No experience required and no attendant necessary!
· Why are photo booths so expensive everywhere else? Most photo booths are large and heavy, requiring technicians to setup the booth. Also, most photo booths are manually operated, which requires hiring a personal attendant for the entire event. All of this adds significant extra cost! Our photo booth is designed to be portable and lightweight, making it easy for anyone to setup. The best part is that the system is automated, so there is no attendant required. You can save money by using our automated and portable photo booth.

· How to get a cheap photo booth: If you're looking for "cheap photo booth" or "show me photo booths", then you're in the right place! RENT MY WEDDING helps you get a photo booth on any budget. The rental cost is just $299 including a 5-day rental and free shipping both ways.

· Find local photo booths: Wondering where to hire a photo booth locally? We deliver photo booths directly to your door (or venue)! Look no further if you're wondering "where to get a photo booth near me" -- our online rental process makes photo booth rentals easy & convenient!

We hope you enjoyed reading our Complete Guide to Photo Booths! From learning the basics about photo booths, to customizations and more, our goal is to provide a comprehensive one-stop-shop for photo booths. If you have any other questions about photo booth rentals, contact us at 1-800-465-8020. Otherwise, if you are ready to get started, click the button below to rent a photo booth!